Katherine Joy Wedding Albums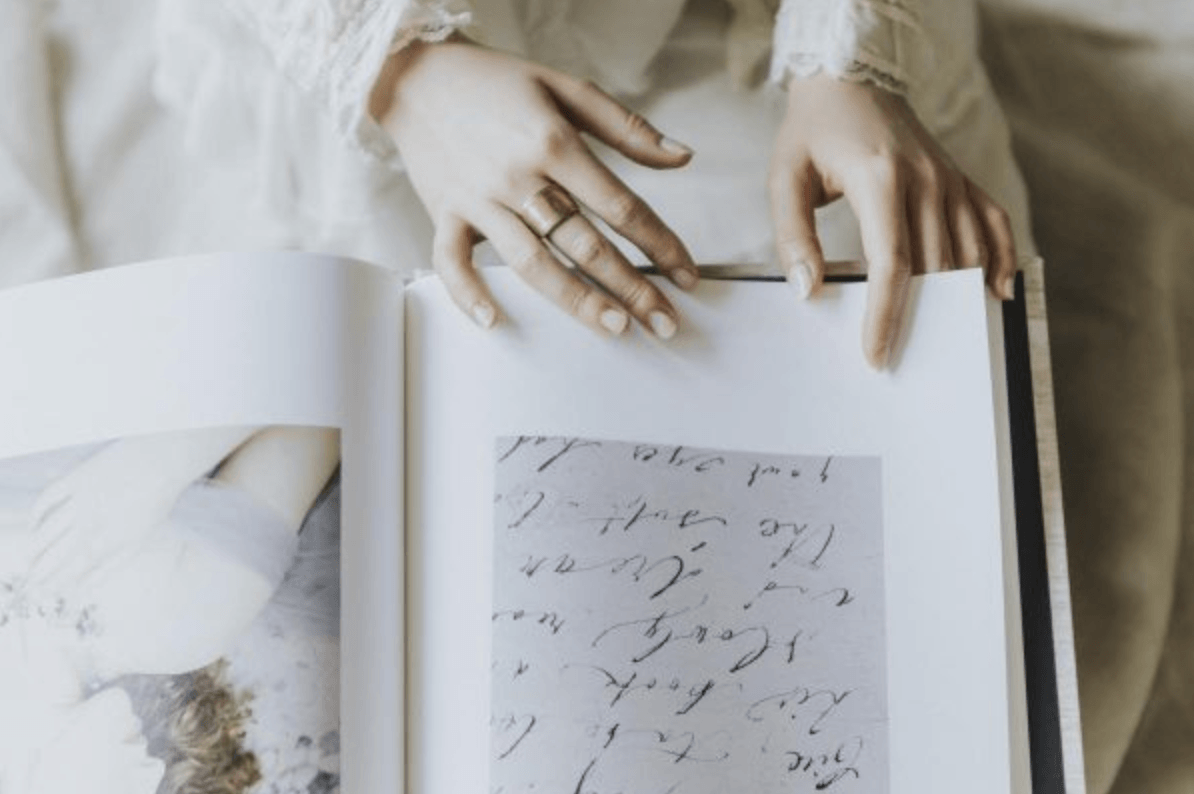 I will always send you an online wedding gallery so you can easily share your photos digitally with your friends and family.
However I believe the magic happens when you bring your images to life in an album
Every album is handmade with love from Europe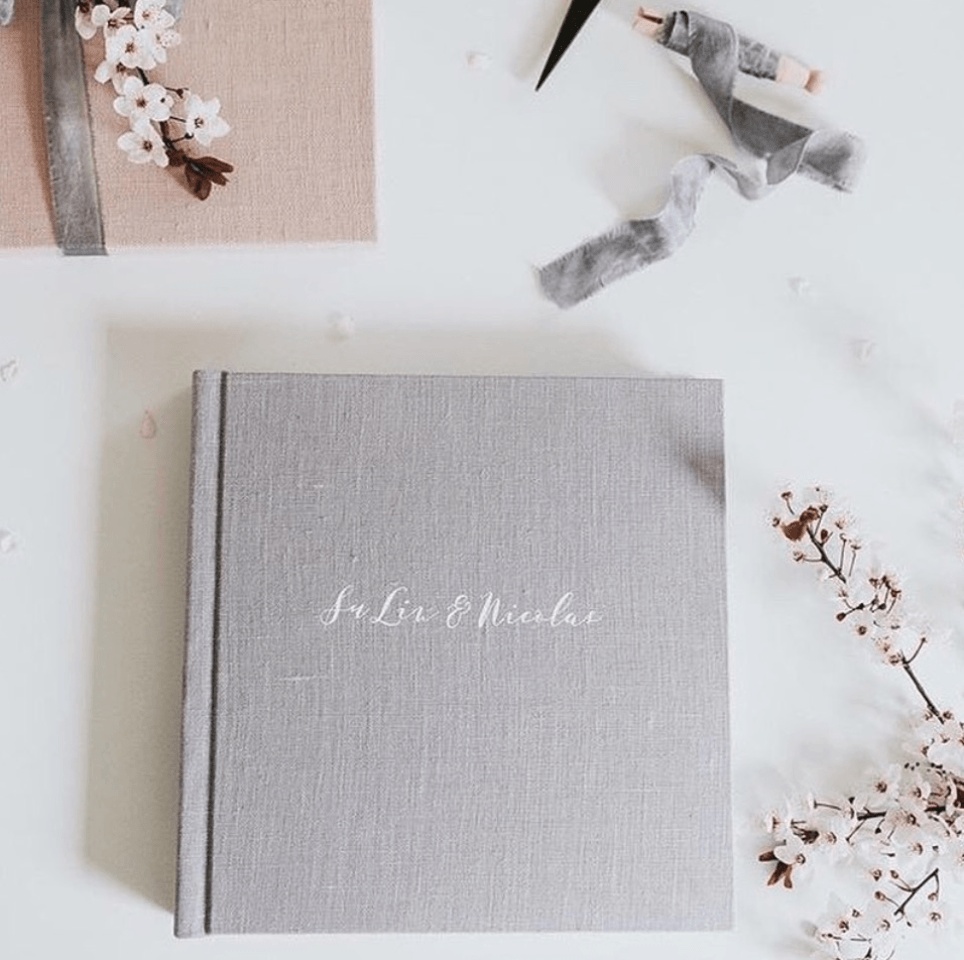 I work with an incredible company based in Europe that is fully dedicated to creating handcrafted albums for small-business owners
Each Album Includes

A Lay-flat Album printed on thick textured fingerprint-resistant finish paper that's known to last for over 10 years.

Pro-lab Color that will also last for over 10 years

Matte fine art paper has the a beautiful-flat matte surface that reflects no light.

An eco-friendly presentation box and linen pouch

A Cover choice of Genuine Leather or Natural Linen

Name Embossing and/or Wedding Date included into Cover - Example: William + Sam January 1st, 2022
12×12 Album —-$1850
10×10 Album —-$1450
8×8 Album —-$995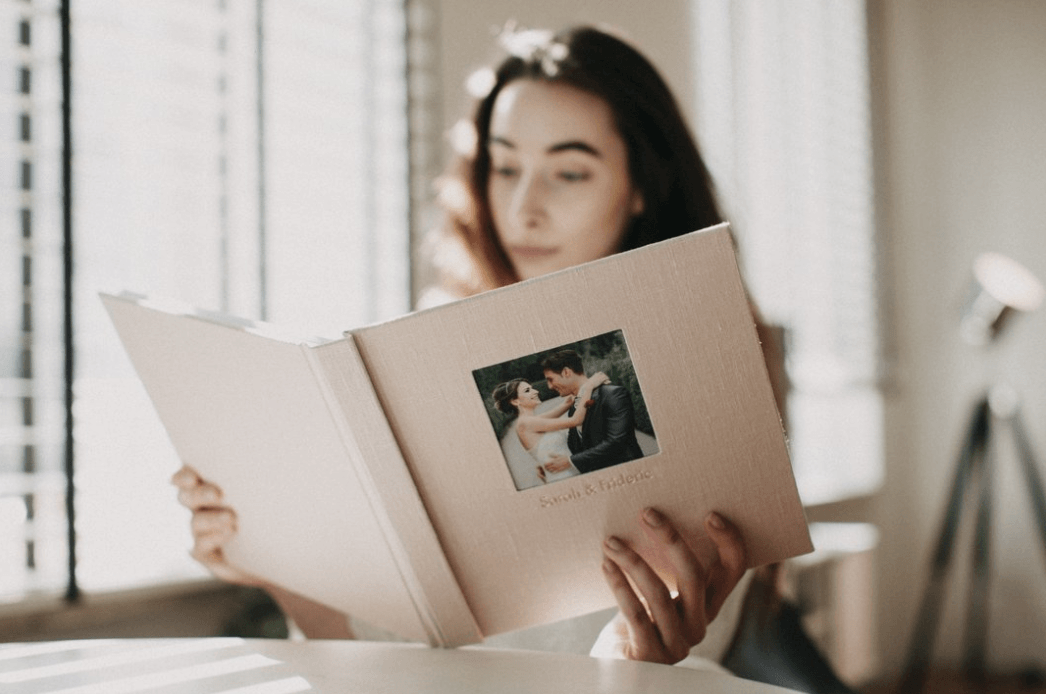 Additional albums for parents and family are 15% off

Includes the first 10 Spreads (20 Pages) -- Additional Spread (2 Pages) is $75 each

Each spread will include 1-3 images per spread. Some spreads will have a full large size photo

I will create the spreads, handpick the photos and arrange them - Using photos from your details to moments to family portraits

Each Album Will Take one month to create
Let's Start Creating an Album
Pick Your Album Cover
Leather or Linen

Leather Cover Options
1. White 2. Off White 3. Blush 4. Jade 5. Sky Blue 6. Gray 7. Turquoise 8. Blue 9. Plum 10. Carmel 11. Stone 12. Hazelnut 13. Brown 14. Black

Natural Linen Cover Options
1. Natural Raw Linen 2. Natural Beige 3. Natural Gray 4. Lux Orchidee 5. Lux Gray 6. Lux Blue 7. Lux Sage 8. Lux Turquoise 9. Lux Rosa
Choose your Embossing Color
Name Engraving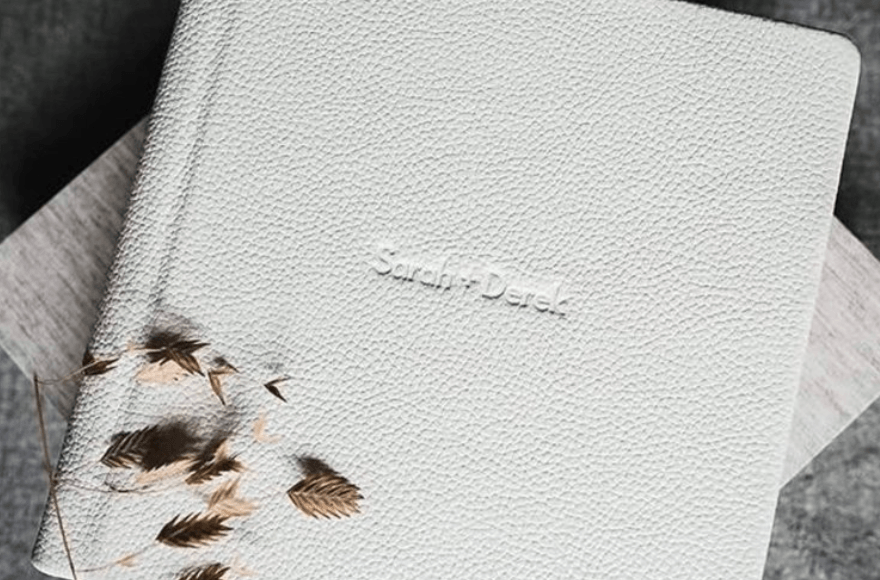 Embossing is the process of stamping a brass type into the fabric at great pressure and temperature leaving the letters permanently impressed into the surface of the cover.
-
Font Type: Futura PT Book 9mm
-
Colors Options: Plain, Gold, White
-
The leather album pictured has plain embossing.
Additional Upgrades
for personal touches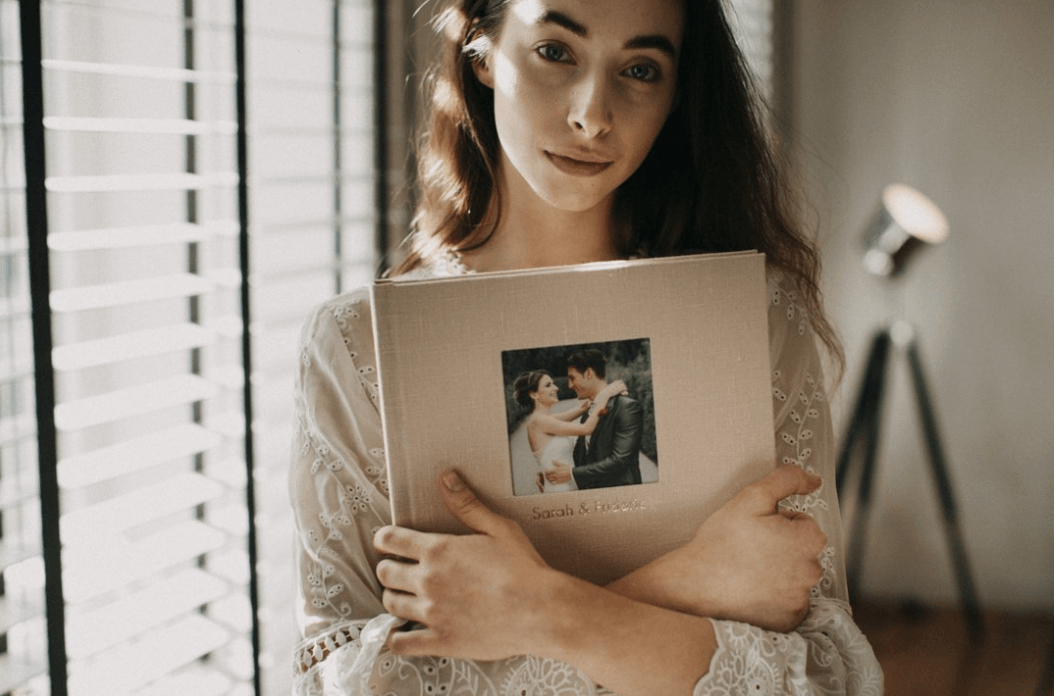 Cameo Cover
Upgrade to a Cameo Cover - A cover with a beautiful cut-out photo of you and your partner to make your album more personal
-
$75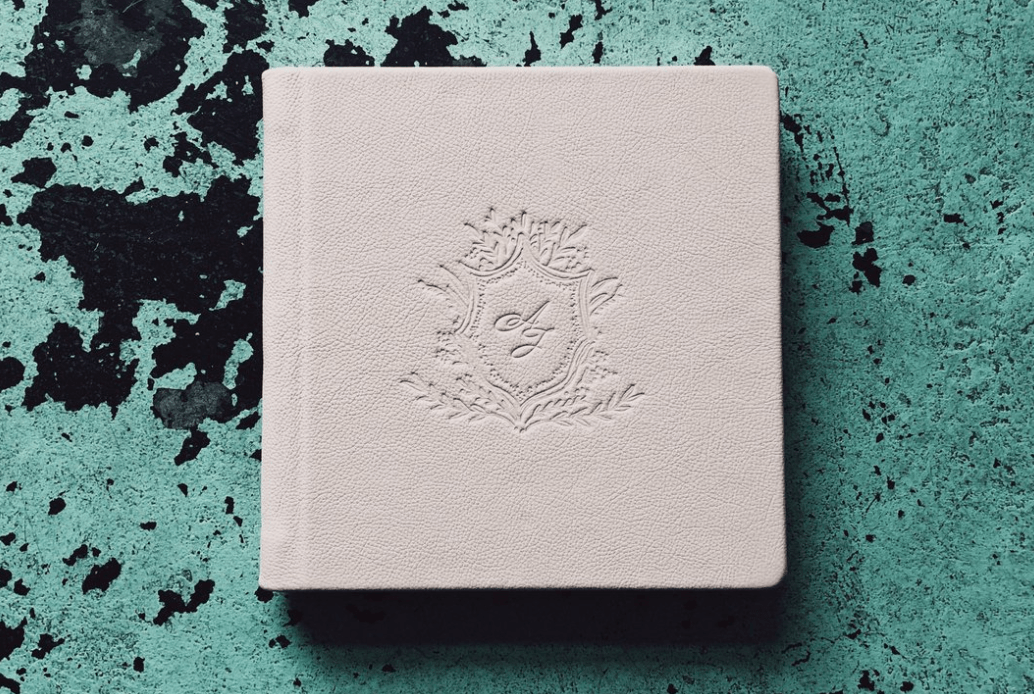 Sophisticated Custom Embossing
A custom metal die that is pressed into the cover with great pressure and heat. Instead of embossing your names into the album cover, your initials would be engraved for a sophisticated look. Only available for specific cover options.
-
Example Picture: "AJ" with a clear embossing
-
$95
Click here to see which cover options are available with this custom embossing