Wedding planning can be a daunting task, but with the help of a professional wedding planner, you can make the process enjoyable and stress-free. There are many wedding planners to choose from, and it can be challenging to determine which one is the best fit for you. To help you make the right decision, we've compiled a list of the top 10 wedding planners in the industry.
1. Smith James Events – "Smith James is a high-end destination event planning + design boutique available for celebrations worldwide. "Tory and Lauren are known for their extremely edited eye, with a pulse on what is right now and what is coming next in bridal design and decor. They also, basically second to none, have an ability to really connect and become friends with their brides." They are trend-setters so watch out for what they are creating for the industry in 2023 and 2024!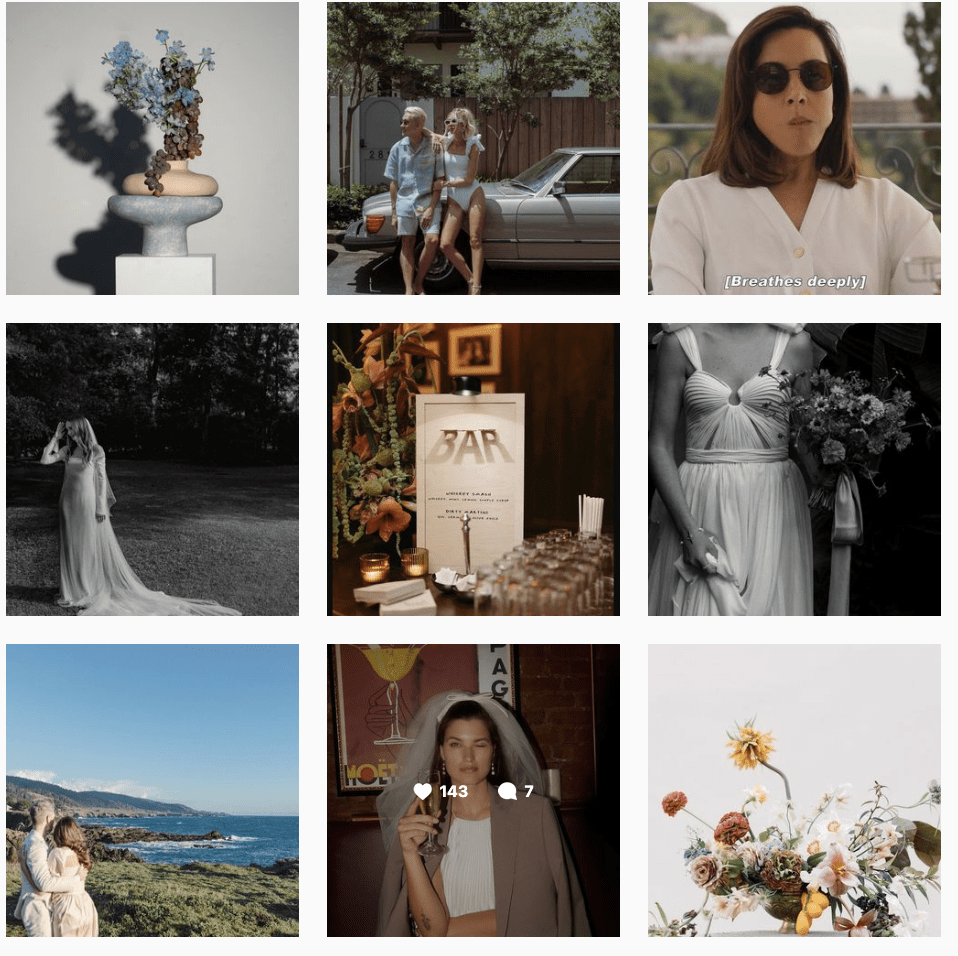 2. Laurie Arons – Laurie Arons special events is a full-service event planning company, crafting beautifully designed and impeccably executed weddings and events since 1993. The team at Laurie Arons special events has a passion for perfection that ensures each event is spectacular and unique, from the first impression down to the smallest detail. Clients are guided through the planning process with expert advise, imaginative vision and a warm smile at every turn, making planning the event as enjoyable and memorable as the event itself."
I found their work to be absolutely breathtaking from the neutral colors to the natural elements I feel in their work. Can't wait to see what they will be creating in 2023!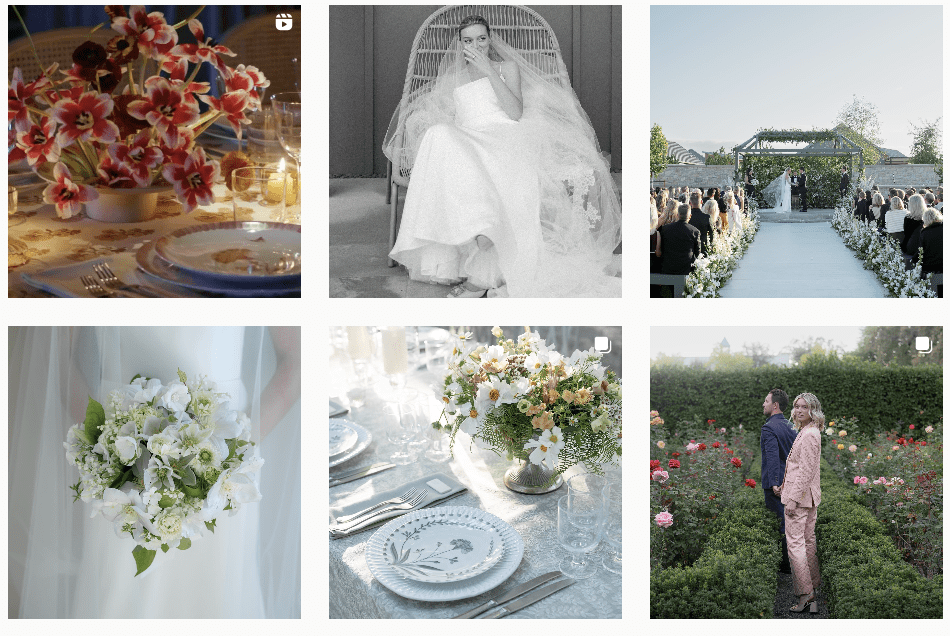 3. Greenwood Events – "Greenwood Events is a full-service, boutique-style planning, production, floral and design firm. They are family-run, focus on a collaborative approach, and understand the importance of listening and respecting each client's vision while utilizing our expertise. Greenwood Events truly believes that every wedding should be genuine and one-of-a-kind, just like the couple. And that all events should be timeless, elegant, and even a bit adventurous, with a focus on joy and gathering. They feel strongly that weddings should look good but that they should feel even better. Creativity that knows no bounds, and organizational skills that create a flawless and perfectly managed planning and design experience. They specialize in destination weddings that stand out from the rest and mountain weddings that are as special as the topography of the land. A farm-to-table in approach in that they grow many of the flowers we use, love sourcing local and high quality products, and love a menu that reflects seasonality. As for the table itself, they have a rental company with some great options and we'll be sure to set it with pieces that make for a meal to remember."
I feel at home when I see their work and how incredible is it that they have a farm-to-table approach. Their work is incredible. Stay tuned to see what they will create this year!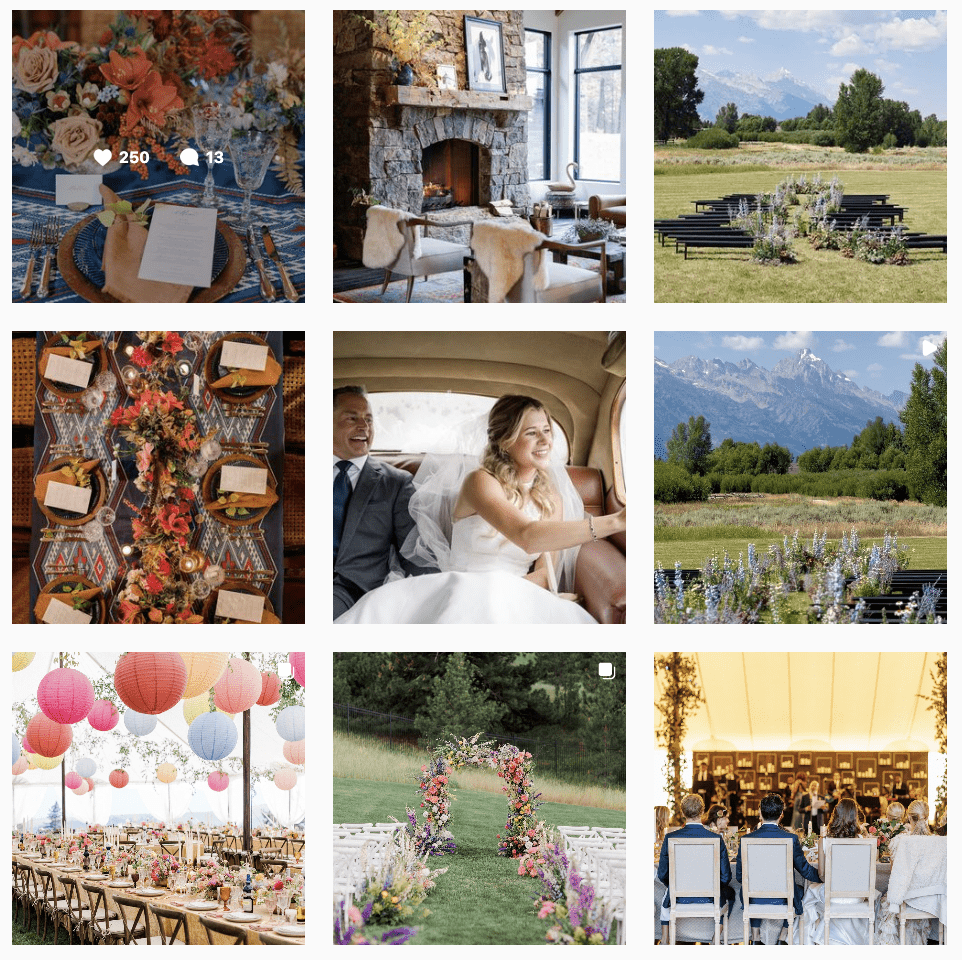 4. Fallon Carter Events – "Her journey began after helping a friend plan her Paris wedding and falling in love with the organization and logistics of the process. Fallon went from law school to love and launched Fallon Carter Events in New York City over 10 years ago.
Based in New York, Fallon Carter Events turns ideas into uniquely designed occasions that deliver a revered guest experience anywhere from Brooklyn to Bangkok. Named one of the Top Wedding Planners in the World by Harper's Bazaar, Vogue and BRIDES magazine, Fallon is a Mississippi native, debutante, retired cheerleader, former theater kid, and traveler. She is the mother to 5 plants and spends most of her leisure time researching vegan + gluten free baking recipes and researching flight deals."
I met Fallon at Engage in 2019 as she was a speaker for the event and it was so delightful to see her in her element as incredibly passionate wedding planner. She was extremely knowledgeable, friendly and inspiring.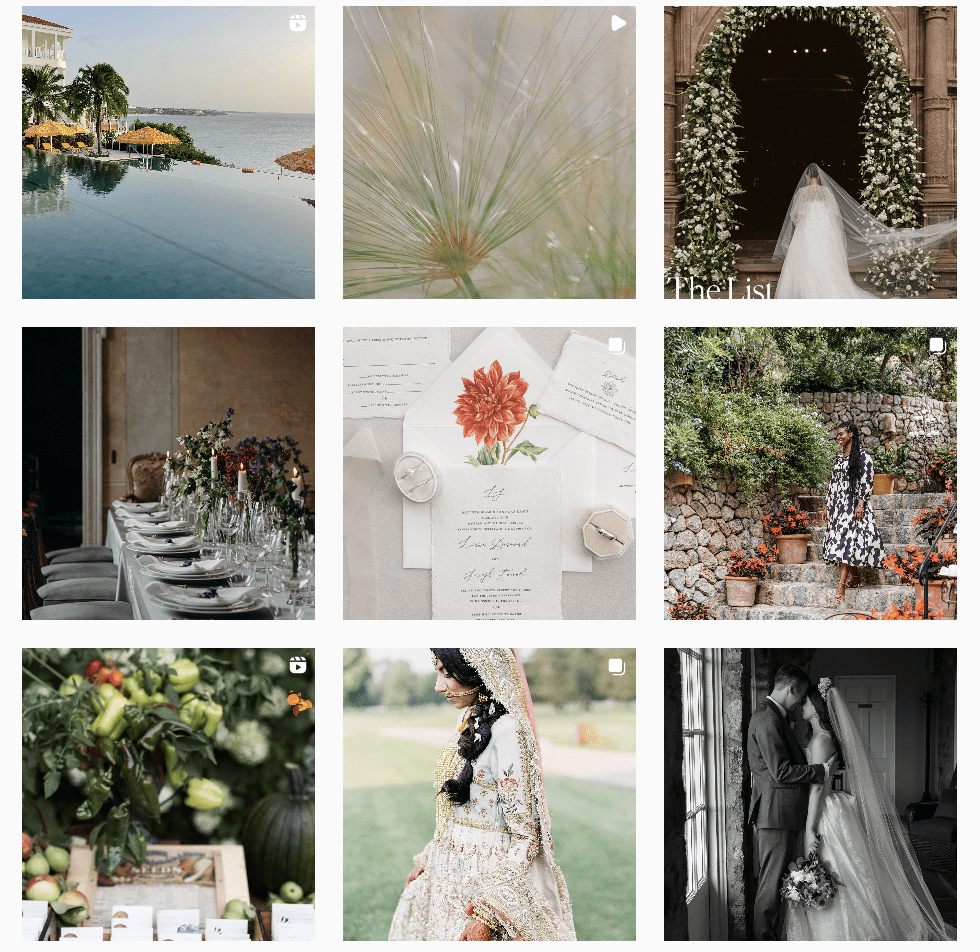 5. Eva Clark Events – "Eva Clack Events is based in Atlanta. They plan events worldwide, including Florence, Paris, Palm Beach, Santorini, Ravello, Dublin, Manhattan, Santa Rosa Beach and Charleston.
Eva's goal is to help her clients experience your wedding in the most positive and joyful way possible. With her seamless planning process also encompasses design, which ensures a personalized, beautiful and cohesive look. Because she only take on seven weddings per year, she will receive the rewarding, individualized attention you deserve for your luxury wedding. Though full planning is her specialty, she also offer elopement planning and one-on-one consulting."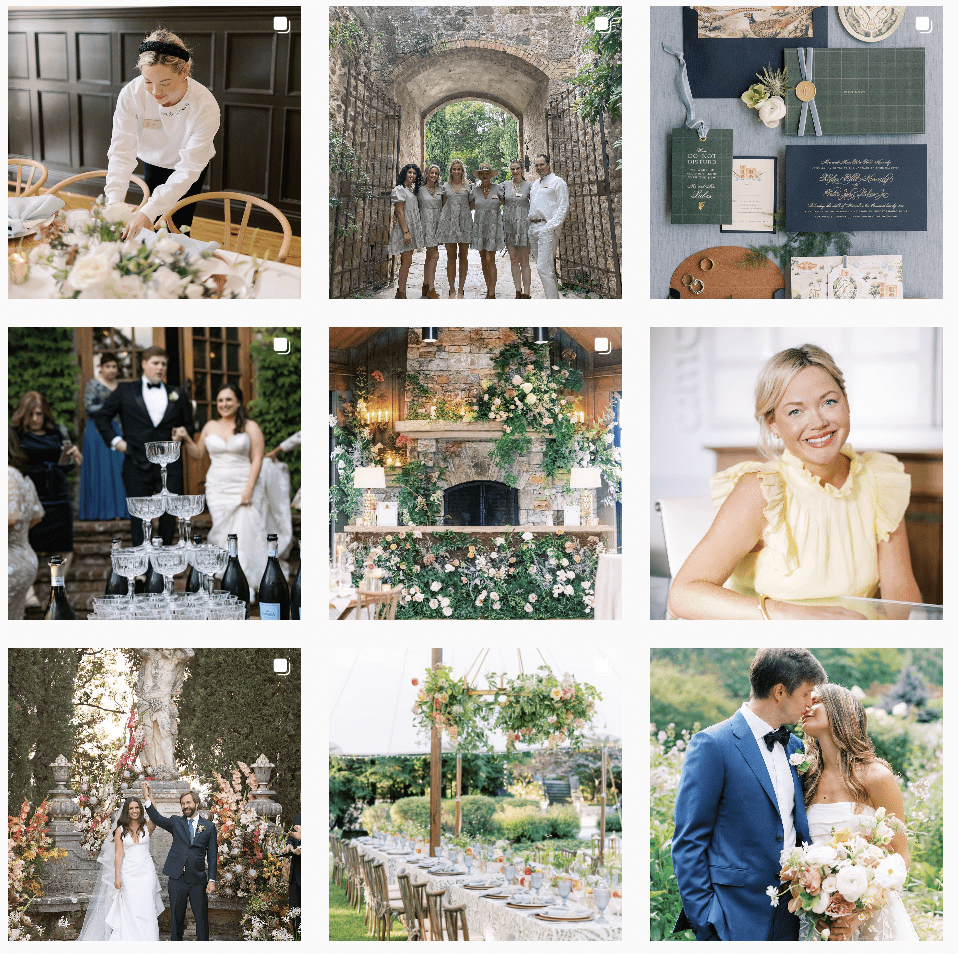 6. Summer Newman Events – "An acclaimed destination and Southern California wedding planner with a soft spot for old-word romance and unforgettable affairs.
Summer's background includes ten years spent coordinating large-scale events for major film companies and nonprofits. It wasn't until Summer planned her own wedding that she found her true passion. As a hopeless romantic and someone who has immense love for the arts—her interests found a harmonious home in the world of wedding design. She immediately embarked on the journey of learning from industry-leading creatives and, eventually, Summer Newman Events was born.
She since had the pleasure of planning multi-day wedding celebrations for discerning couples across California and beyond, with work featured in Martha Stewart Weddings, Brides, and more. Today, there's nothing she love more than instilling confidence in the couples she serve—allowing them to remain present throughout their engagement and on their all-important dream day."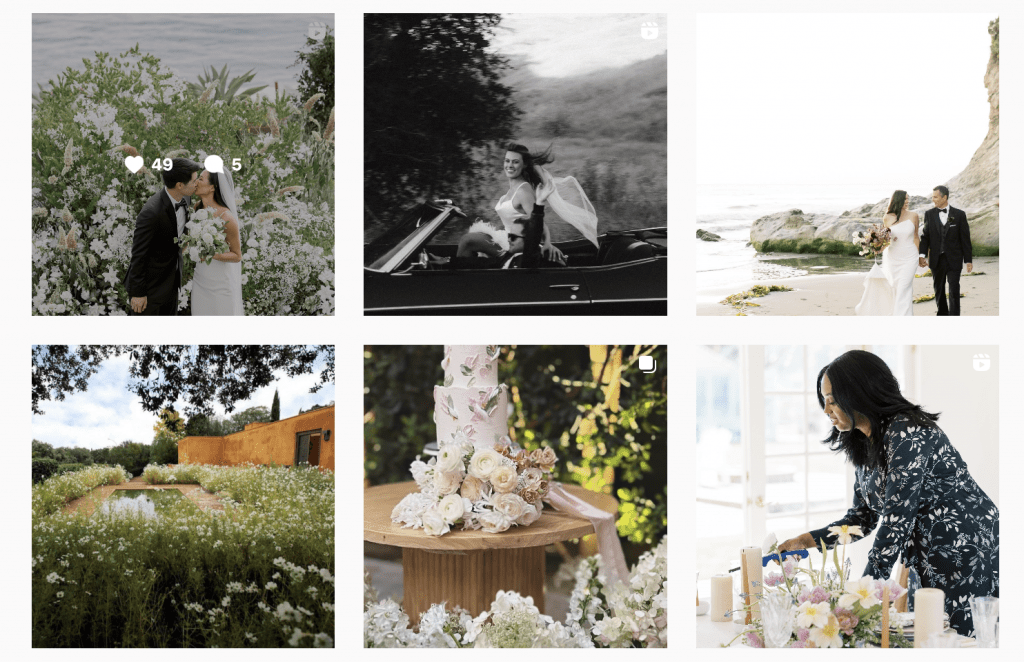 7. Wild Heart Events – "Wildheart events is a cutting edge creative event design, styling and management team specializing in high end, unique events for modern, bold, stand-out clients. They are tech forward, utilizing online based planning systems to keep everyone on the same page and keep everything transparent throughout the entire planning process. They are also style centric, executing fresh ideas tailored to each event, sure to get you blogged, regrammed and trending. They create an energy through their designs that has people filled with laughter and smiles and results in a legendary dance party.
Founder, Jamie Kostechko based in Santa Barbara but with a porfolio around the world, Jamie loves globally influenced designs inspired by rustic fincas, Australian Architecture, Moroccan textiles, jungalow living, bohemian chic and urban punk."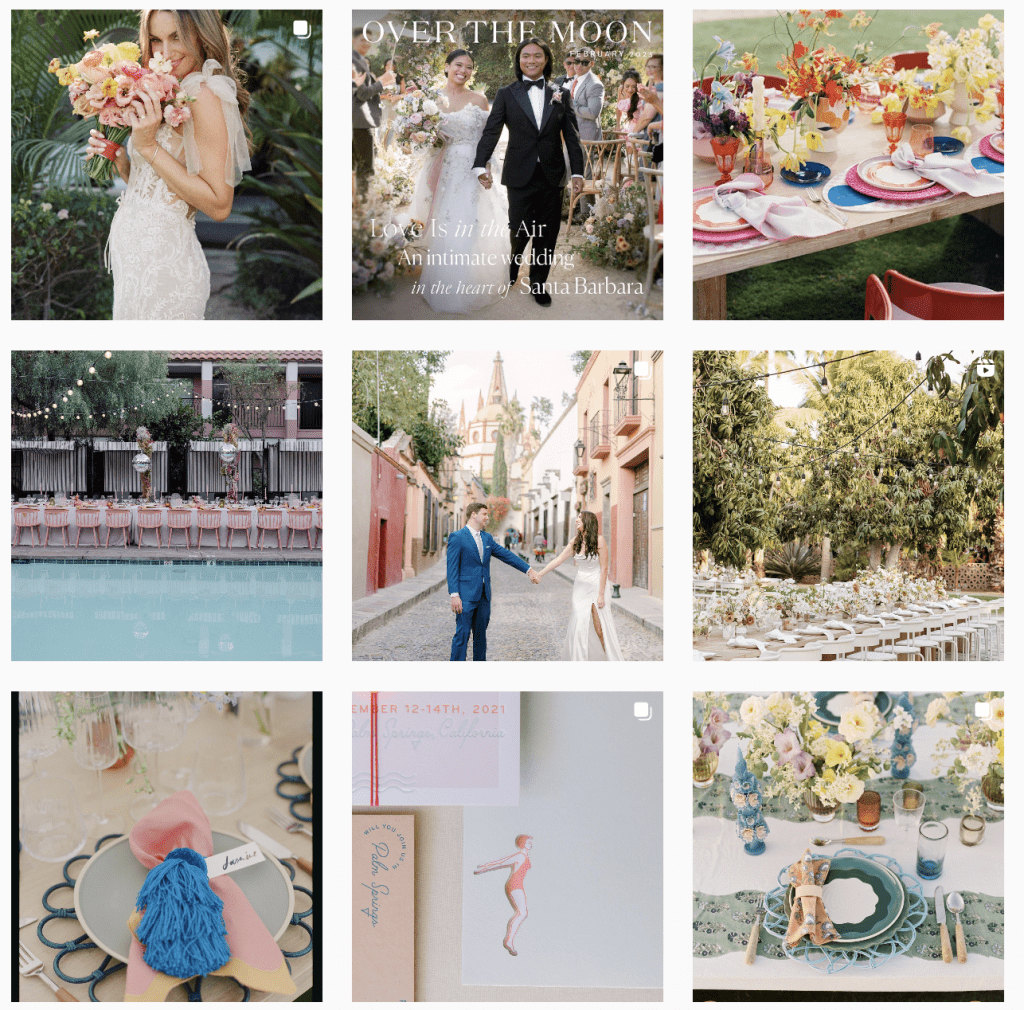 8. Estera Events – "Estera Events collaborates with the industry's leading floral designers and eventscape engineers around the world to create extraordinary affairs. Their portfolio spans weddings of all kind, from intimate seaside gatherings to the most extravagant country club takeovers, each specifically designed to speak to the essence of each couple's unique preferences and tastes.
Starting first as the interns for Estera Events back in 2010, Bianca and Erica worked tirelessly to establish a name for themselves in the wedding industry. Their ability to quickly learn the ropes and create systems that work well for the Estera Events clients catapulted them into quickly becoming thought leaders and trendsetters in the industry in just a few short years.

The two purchased Estera Events in 2019 and now proudly share the roles of co-owner and lead planner of the incredible company they've assisted in building from the ground up. Bianca and Erica both live in Chicago with their husbands and children, who are also inseparable."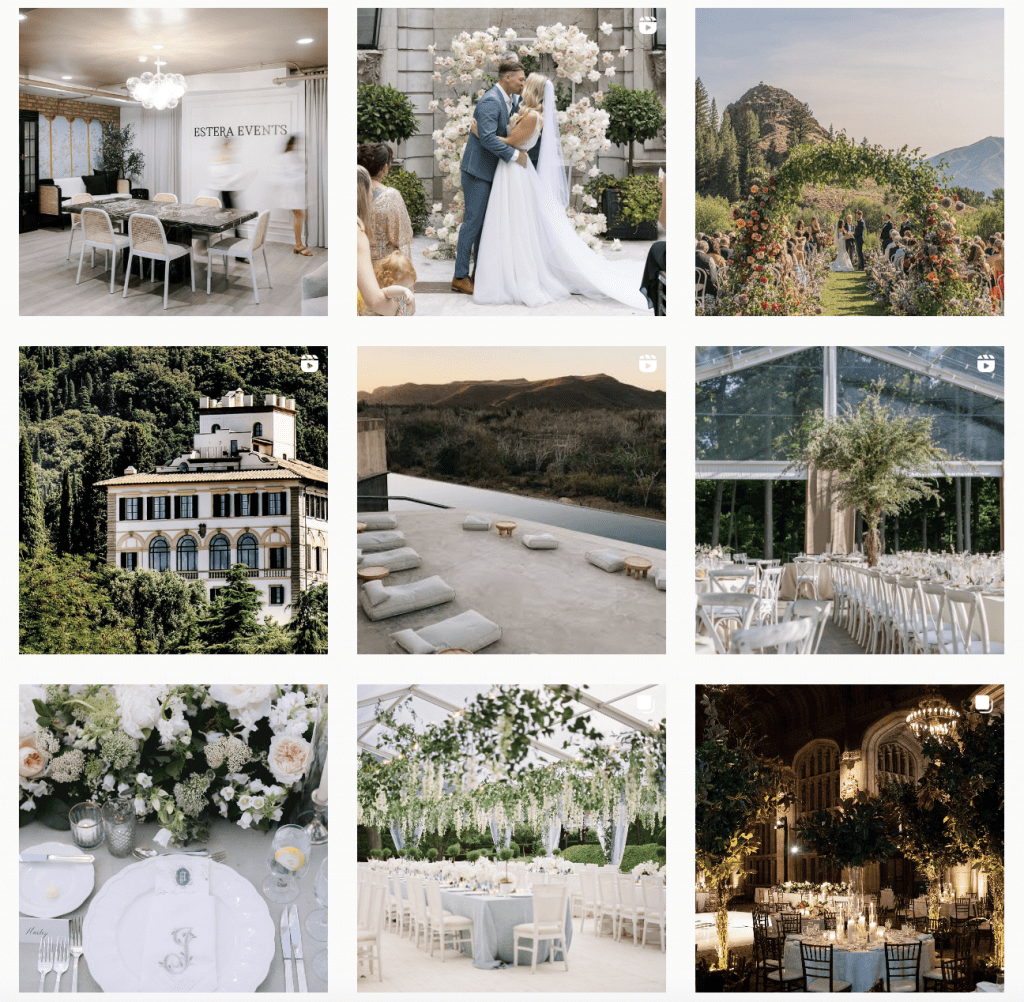 9. Mae&Co Creative is a unique and purposeful design and planning company committed to creating extraordinary and timeless events for couples across the globe. Specializing in intimate and luxury weddings, events and elopements both stateside and abroad; they love nothing more than creating beautiful and intentional designs while making sure their clients have the time of their lives.
"We genuinely care and we love what we do. We didn't become planners to boss people around, in fact, quite the opposite. We created this company to enhance the lives of those around us by guiding them, encouraging them, taking care of them and creating for them. We will connect with every client and every vendor on a level that is deeper than a checklist, we will feel like family.
Creating a beautiful day isn't just about one piece or moment, it's about the entire feel. And for us, we want that feel to start from the moment you reach out. From being your strongest ally to your biggest cheerleader, your best advice giver and your more efficient assistant – we take so much pride in what we do and it's because we really do, genuinely care."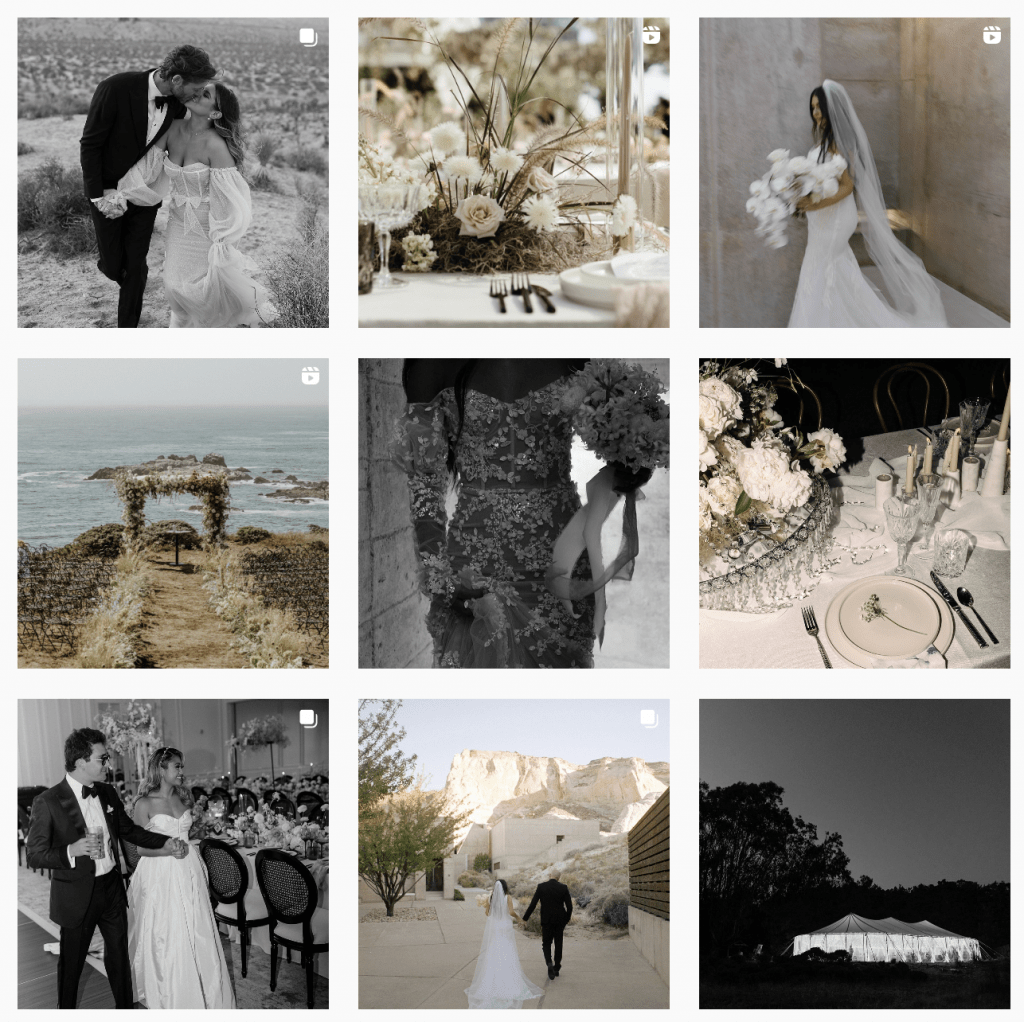 10. Calluna Events – "Fresh, stylish, authentic & inspired event planning . Named one of America's Best Wedding Planners by Brides, The Knot. Based in Colorado and New York. Calluna Events is a nationally celebrated event planning and design firm producing weddings, social and corporate events in the Colorado region and beyond since 2004. Recognized for their elevated design aesthetic and a collaborative, high-touch approach to planning, they channel nearly two decades of expertise to achieve iconic events rooted in a deep sense of authenticity to honor their more celebrated occasions."
I met the team of Calluna events a couple of years ago in Colorado and they were such a delight to meet. From our meeting, I can tell they care so deeply for their clients taking care of them so well as well as creating a beautiful and exceptional experience!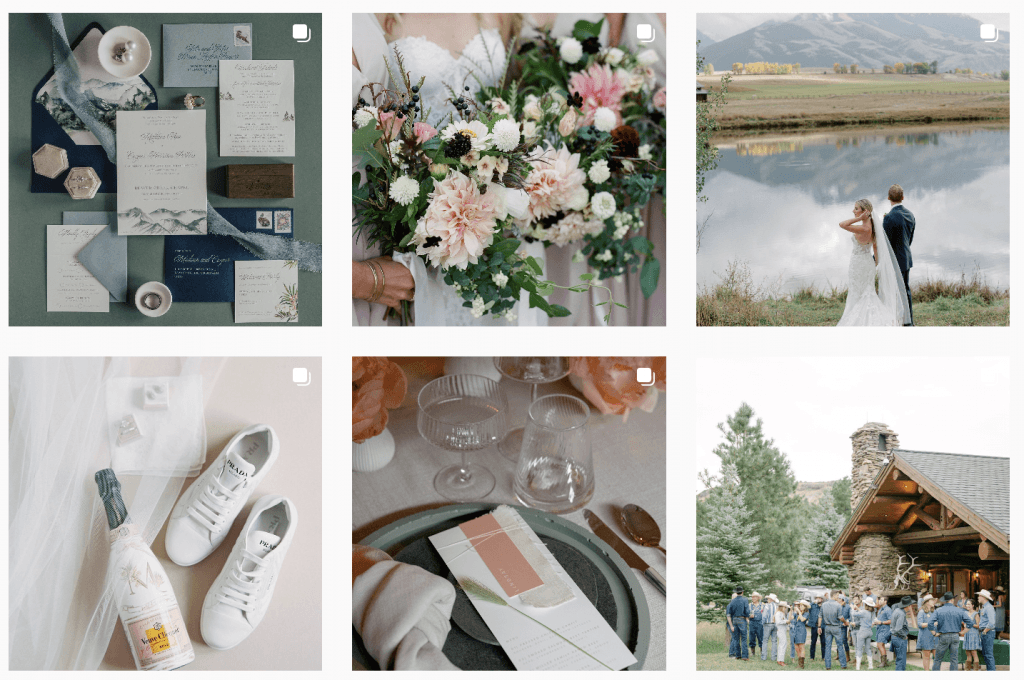 11. Revel and Bloom – Elise is an incredibly talented and artistic wedding planner based in Colorado.
"Just as there is much to celebrate about the history of art, architecture, and fashion, I believe the most personal history we can appreciate is that of our own families. Your wedding celebration is a significant moment in your family's history. Participating in that moment is a privilege unlike many others. What will we create to mark that moment in your family history?
When we begin working together, we begin creating the spaces, atmosphere, experiences, and memories of that moment. In the end, every event is an unmistakable reflection of our client and the legacy they are beginning of their own. My perspective as a designer tends towards an emphasis on textures and materials to elevate the design as well as echo the environment around the celebration.
When I'm not mulling over swatches or an Architectural Digest magazine (yes, I still subscribe to the print) you can often find me in the mountains with my Cane Corso, Remington. Travel inspires much of my work and perspective and I relish any opportunity to be creating for my clients from around the world."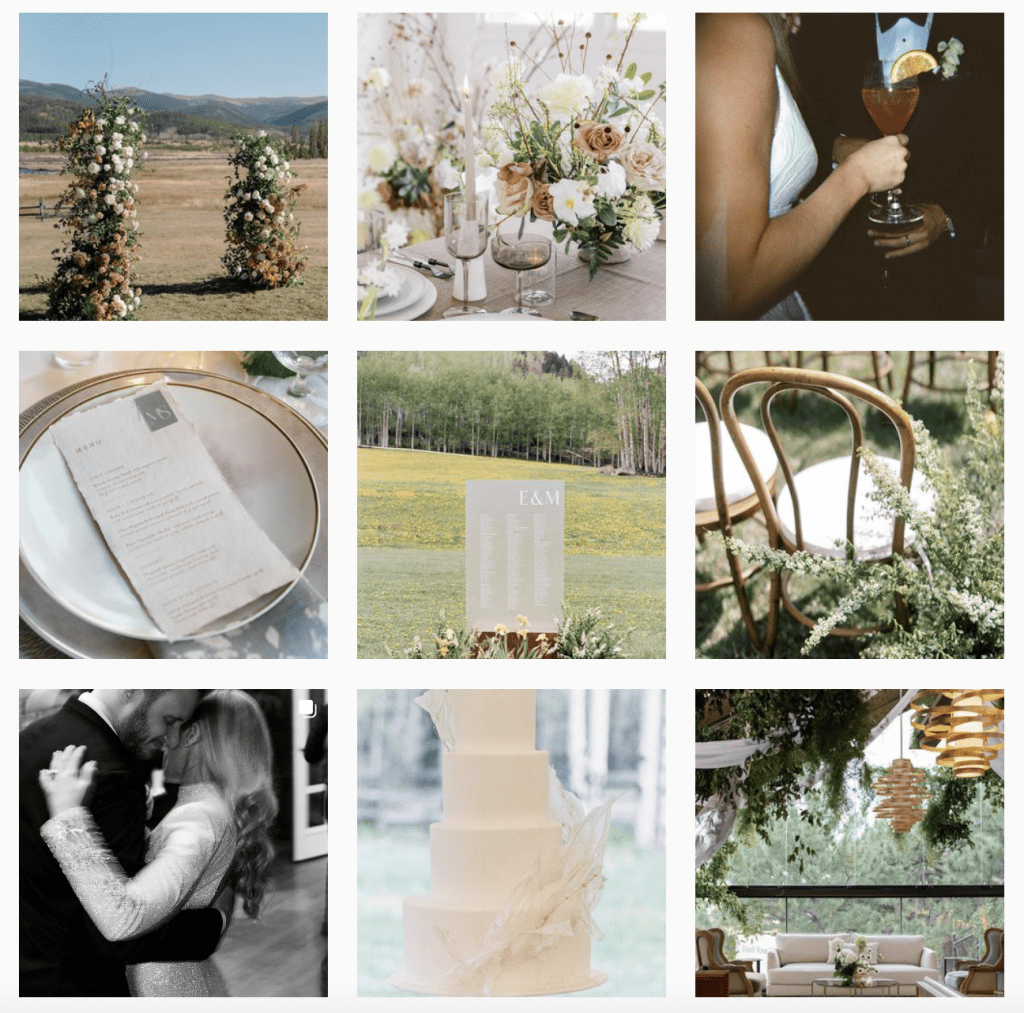 12. A Saavy Event – "A Savvy Event is a full-service event-planning and design company. While our home is right here in beautiful Wine Country and the Greater San Francisco Bay Area, we travel to destinations near and far to craft events that are absolutely unforgettable. We believe in the power of perfect moments and beautiful spaces, and we love nothing more than creating both for you. Because, whatever it is that catches your eye―sprawling cityscapes or quaint countrysides―we're here to bring your vision to life."
I had the pleasure of working with Kelly's team and they did an impeccable job at planning the event.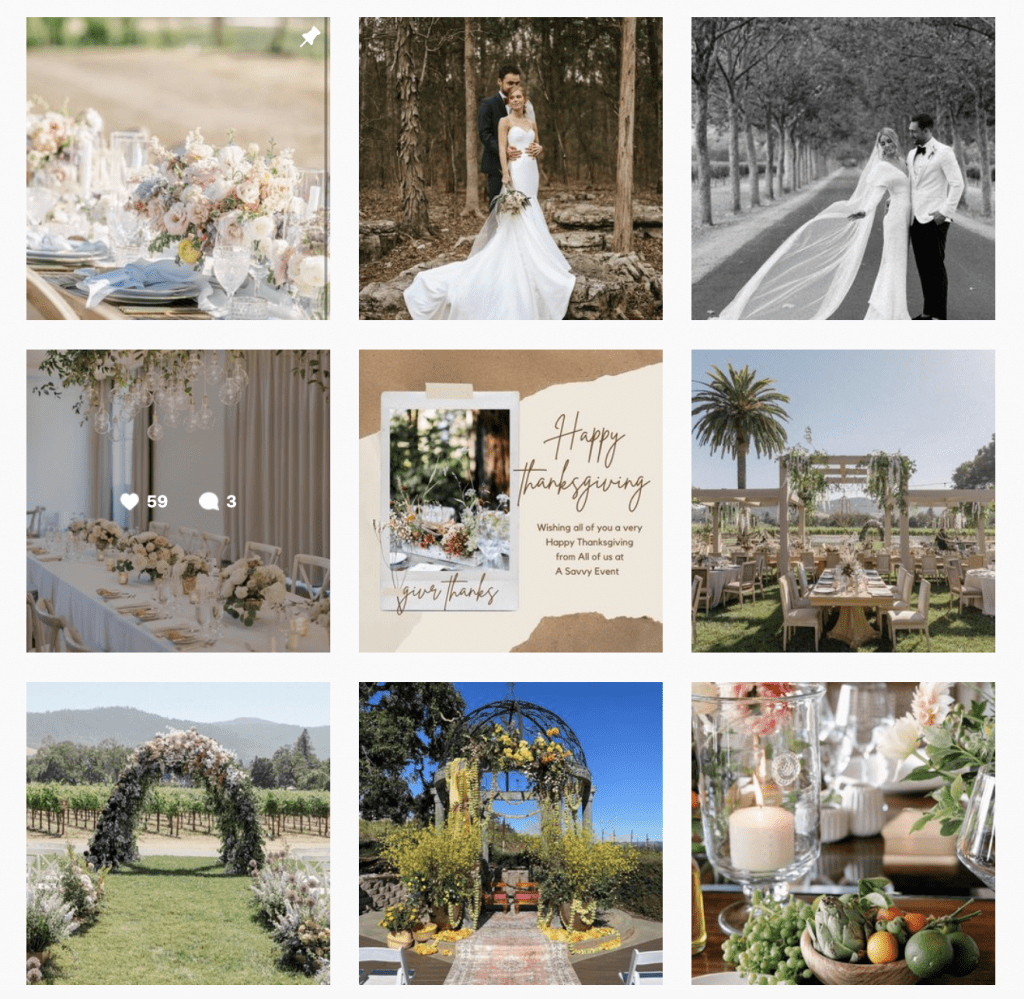 13. Blush Events – Blush events is a full service wedding and event planning company located in Irvine. Founded in 2015, they have produced over 500 weddings and events ranging from small, intimate affairs to large scale galas for over 1000. They believe in simplicity in approach, in process and design. A relaxed planning and design experience is engrained in the thread of who we are, so you can enjoy the journey while we create your true tailored event.
"With sensibility and spirit, we express your style in elegant yet approachable ways where every last detail is designed with you in mind. We begin our time with you by getting to know you, your wants, your likes and your loves, all while thoughtfully laying the groundwork with budgets, timelines and the logistics of your event. Building upon that foundation through a series of design explorations, we ensure that the personality of your event shines through with a hand-selected vendor team who will leave you more inspired at every turn.

With every event we produce, we are your team, from the beginning until the very end, and will always be there on the day-of your celebration welcoming your guests with excitement, and having them leave with full and happy hearts.
Here, we don't just plan and design events, we cultivate experiences that will bring you a sense of joy and discovery not only to your special day, but to every step along the way."

I had the honor and privilege of working with MJ and her team in Los Angeles. They are an incredibly detailed team and they were very much on schedule. Highly recommended!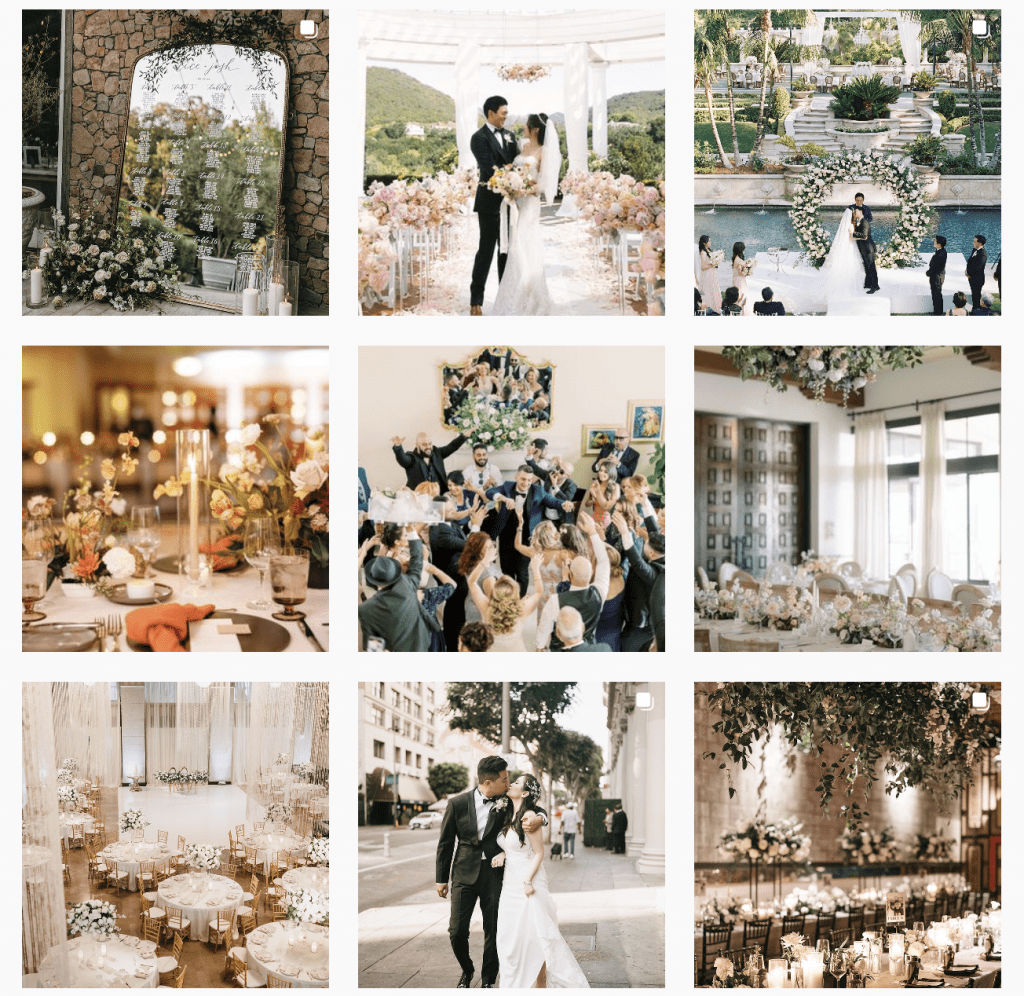 Make sure to follow along their journey as wedding planners to see what incredible events they have in store for 2023 or 2024. You can also contact them to plan your wedding! I don't think you'll regret it.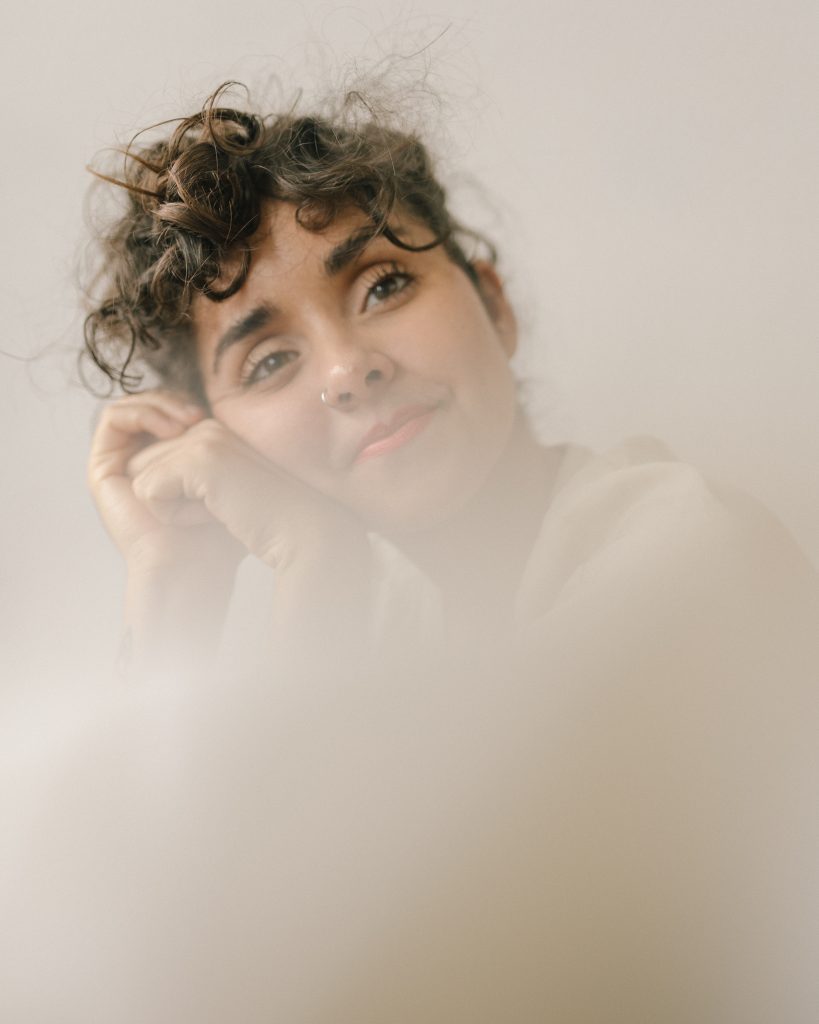 I'm Katherine. A wedding photographer of 10+ years. I've been published in Time, People, Brides+.
A Latinx artist, I was born in Miami, Florida and discovered photography at the age of 13. My mom surprised me with a camera after babysitting my sister one summer. Photography started off as my therapy and turned into an art and service.

I have photographed with all types of weddings from small intimate backyard weddings to high-end weddings shooting in Colorado, Los Angeles, San Francisco, New York and destination. My absolute favorite part of weddings is being able to create portraits with flow, movement, spontaneity and intention. My team and I believe in art and creativity. We believe it's our birthright.

When I'm not photographing weddings, I'm working on a photo & film project on our relationship to our body, nature and how we can create with it.